BESS is a battery energy storage system that primarily captures energy from various sources and stores it in rechargeable batteries to use later. BESS is a critical tool for the private sector and government entities to ensure efficient energy management and alleviate challenges associated with power fluctuations.
The Business Council for Sustainable Energy (BCSE) disclosed that the U.S. still has the world's largest energy storage demand market, making BESS lucrative to invest in. A 2023 McKinsey study states that BESS can potentially reduce energy costs by 80%, making it a system worth exploring.
Why Leverage Battery Energy Storage Systems?
BESS is often paired with renewable energy sources, like solar systems, to accumulate energy during off-peak times to sustain the grid during peak times. In addition, battery energy storage systems provide:
Less reliance on the grid:

BESS technology delivers efficient and enhanced storage duration. The decentralized system enables semi-independence from the grid.

Cost savings:

Installation costs have significantly reduced, making upfront investment more economical. You also get added savings by peak shaving — or leveling out peak electricity use.

Sustainable solutions:

BESS helps businesses and government entities move towards more sustainable solutions. This shift aligns with the federal government's environmental initiatives, leading to tax incentives.
How Does a BESS Battery Work?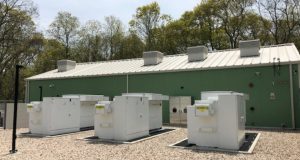 Battery energy storage systems are powered by renewable sources found at wind and solar farms. Smart battery technology uses advanced algorithms to systemize energy production. Computerized control systems manage how energy is stored and channeled to the grid. Energy is released during peak times and stored until batteries are full during low-demand times.
BESS Technology
Battery energy storage systems deliver more than conventional batteries. The technology automates the capturing charge and executing discharge. Primary components include:
Multiply battery modules:

The battery is the fundamental component of the electrical energy storage system. Multiple batteries form battery modules working together to store and release energy.

Battery management system (BMS):

The BMS tracks the internal performance of system rules, potential hazards and the battery cells. The internal BMS data ensures the system runs optimally without the battery overcharging. This functionality prolongs the longevity of the BESS.

Power conversion system (PCS):

The PCS converts the direct battery current from the system into alternating currents. The alternating current is used for on-the-grid power consumption. The PCS is also responsible for channeling energy from the grid in off-peak times and storing it in BESS. The PCS's primary function is bi-directional flow to channel power between the grid and the energy system.
Advantages of Battery Energy Storage
Battery energy storage is vital in helping organizations utilize sustainable energy. Primary advantages of BESS include:
Cost-effective energy:

Battery energy storage provides a cost-efficient way to leverage and store renewable power sources. The systems reduce electricity bills by taking advantage of time-of-use pricing and avoiding peak demand costs.

Maximum power:

BESS stores excess energy that an organization can use later when green energy sources are unavailable.

Backup capabilities:

You can use the stored energy during power outages, minimizing the need for expensive emergency generators and distribution upgrades.

Fluctuation stability:

Battery energy storage helps with grid support and load shifting.

Quality power:

BESS eases voltage fluctuations, stabilizes energy, improves power quality and streamlines operations.

Easy installation:

Most battery energy storage systems are straightforward to install, causing minimal disruptions to your operations and efficient uptimes.

Flexible solution:

BESS seamlessly integrates with existing electrical grids, and you can scale up as demand increases. The system is flexible in that it can be installed at various points in the grid to maximize power flow.
Disadvantages of BESS
There are numerous advantages of battery energy storage, with some potential drawbacks to consider:
Upfront cost:

Initial investment may come at a high price. The infrastructure, like control systems and converters, impacts overall installation expenses.

System longevity:

With time, BESS batteries degrade and have a limited life span before capacity drops. The amount of discharge-charge cycles varies depending on environmental conditions, usage patterns and battery chemistry.

Performance:

Certain battery energy storage systems like flywheels or lithium-ion batteries have a shorter life span.

Maintenance:

The battery storage system needs routine maintenance and battery replacement to extend its working life, increasing overall lifecycle costs.

Reliability:

BESS reliability may be lower than conventional energy generation sources provided by nuclear and fossil fuel power plants.
How SelectROW Will Help You Leverage BESS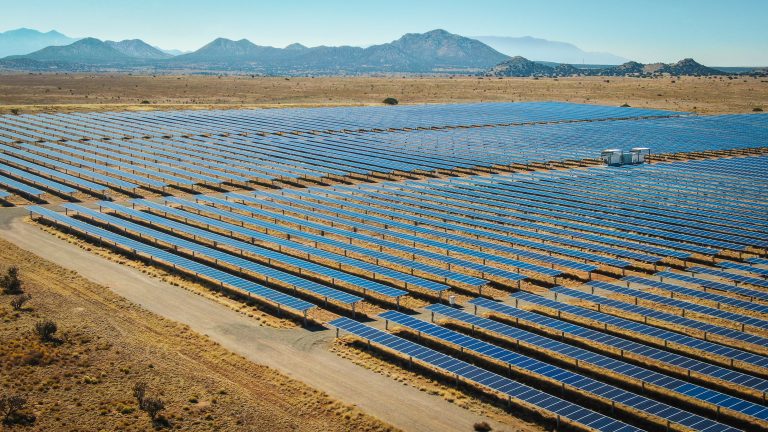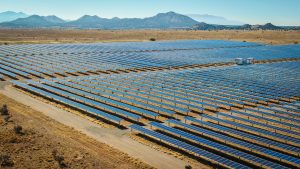 Since 1972, SelectROW has provided comprehensive land and right-of-way acquisition services nationwide. We specialize in securing properties, and our consulting services help electric, gas, utility providers and government organizations.
With the increase in deployment of numerous solar-related projects, such as battery energy storage systems, organizations have a growing need for land and right-of-way acquisitions. The demand has significantly increased with mandates and incentives for the rapid adoption and implementation of sustainable energy storage. We help organizations navigate the various solar generation and battery storage project needs.
BESS projects require unique permitting regimes based on location, developer and owner. Our specialized team helps you according to your needs, securing agreements for the placement of your project. We serve and secure contracts for the execution of BESS projects on behalf of state and local government agencies and the Public Utility Commission (PUC).
SelectROW Land Acquisition Services for Battery Storage
Our highly experienced team manages and facilitates the various facets of green energy projects. We assist you in navigating the many demands associated with investors, landowners, permitting agencies and the public during the planning and execution of BESS projects.
We provide tailored solutions to meet client's unique needs. We leverage innovation and responsive strategies to negotiate for battery energy storage facilities successfully. Our full-spectrum sustainable land and easement acquisition services include working on your behalf from collaboration to completion.
SelectROW specializes in assisting our clients with fee acquisition to implement renewable energy infrastructure. We facilitate the site search and inspections. Our team handles the deliberations, viability study, curative exploits and concluding processes, leading to a timely and efficient acquisition process.
Contact SelectROW to Help With Acquisition Services
SelectROW has been building relationships based on trust for over half a century. Contact our team online to learn more about the easement acquisitions for your battery energy storage system facilities.