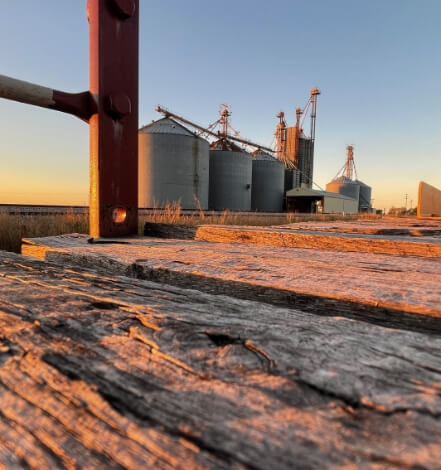 SelectROW has extensive experience in acquiring land and private right-of-way for private utility and infrastructure developers and private landowners across the United States.
As a testament to the quality of our acquistion services, SelectROW has maintained numerous clients for over a decade. We take an active role in functioning as a conduit for communication and coordinating internal and external stakeholders for project progression via a hands-on, direct approach.
Request a Proposal
Easements for the Private Sector 
SelectROW specializes in securing land and providing right-of-way services for solar and wind generation, battery storage facilities, interconnection and gen-tie lines.
Solar Generation and Battery Storage
SelectRow has extensive experience in the location, due diligence, negotiation and acquisition of sites for solar generation and battery storage facilities.
Interconnection and Gen-Tie
SelectROW acquires land and easement to allowthe seamless connection and completion of projects requiring gen-tie lines.
Tribal Services
SelectROW works with the Bureau of Indian Affairs (BIA) to obtain right-of-ways for tribal land.
Services Provided 
SelectROW helps companies with private land and right-of-way acquisitions, on-call land services, title abstracting, title research and permitting services.
On-Call Services and Fee Acquisitions
SelectROW is adept at performing in an on-call capacity for our private sector easement clientele. We have negotiated and acquired numerous leases, permits and licenses from a range of local, state and federal agencies. 
We have also completed fee acquisition projects for numerous private commercial and industrial landowners.
Title Abstracting and Title Research
SelectROW will obtain title commitments, title reports and other pertinent documents of record pertaining to subject parcels involved in all private right-of-way permit acquisitions. We work diligently to ensure the timely acquisition of all parcels.
Acquisition and Negotiation
SelectROW will provide parcel owners with actual acquisition documents via a formal meeting. 
After reviewing all information and documents that support the parcel's fair market value, SelectROW is available to answer all questions and provide clarifications to the parcel owner. 
The right-of-way permit acquisition and negotiation process calls for a detailed Project Log of all correspondence, regular Coordination Meetings, the delivery of documentation for approval and a Negotiator's Report on each parcel following closing.
Permitting Services
SelectROW holds a wealth of knowledge in cooperating with property owners to acquire right-of-way permits and licenses.

SelectROW Can Perform Your Private Land and Right-of-Way Acquisition
Learn more about SelectROW's land andright-of-way license acquisition and negotiation services by connecting with us online. You can also reach out to a representative by phone at 888-998-3532 to start planning today.