Surveying Services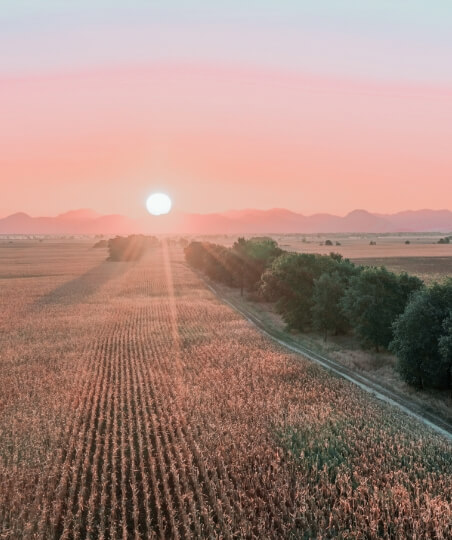 Surveying Services
The foundation of every land or right-of-way acquisition is a survey. Our right-of-way services produce thorough and reliable documentation so you'll feel certain moving to the next step. When you get a land easement survey from SelectROW, you can trust our team to create a strong baseline for your project's success.
A right-of-way survey from SelectROW is a reliable and accurate collection of data to help you begin your project. Our surveyors have conversations with relevant parties to start the acquisition process on the right foot. We believe in the importance of open communication, so you can put your trust in our services.
We're driven by collaboration. We cultivate landowner relationships, process data and maintain communication to deliver the best results. Throughout the surveying process, we assess your needs and problem-solve to find the best solution. As your land easement resource, our team at SelectROW helps you break ground with confidence.
Request a Proposal
Trust Reliable Data From Our Right-Of-Way Surveying
Land and right-of-way acquisition is all about data and documentation. Our project surveyors collect, monitor and review all data regarding your easement to create a full picture of the nearby area. We analyze how your acquisition will factor into existing land ownership so we can approach the next steps with the facts.
Our right-of-way survey data can include anything from current vesting deeds to GIS mapping. Depending on your project needs, we may research legal documents, topographic details, pipeline routes or electric transmission lines. We approach each project with your specific interest in mind so we can cover all aspects of your easement acquisition.
SelectROW team members maintain all collected data in our ProjectTRAC database. This information is peer-reviewed, available online and updated as we move further with your easement. You can trust our data and use it as a permanent document to support your project long after completion.
Our Survey Services
SelectROW survey services encompass all aspects of acquisition research, including plat records, state documents and existing restrictions. We examine every relevant report so we can assess potential issues and mitigate them before they cost you. Our experience covers many industries, from easement acquisition for communication lines to tribal services and more.
We're your partner in right-of-way surveying for any step in the process, from preliminary surveys to legal acquisition. Our years of experience and long-standing client relationships are a testament to our commitment. We help clients like you succeed with dedicated, accurate and thorough survey research from start to finish.
Get a Land Easement Survey From SelectROW 
Our decades of experience and high rate of acquisition speak to our commitment. With thousands of easements obtained over 48 states, our business is your success. Whether you're in the private or public sector, we provide high-quality, professional services every time you give us a call.
With 25 years of completed easements, we can't wait to get started on the next. If you're interested in our right-of-way survey services, you can request a proposal to learn more about our process. To contact us with further questions, please call 1-888-997-3532 today.