Precise GIS Surveying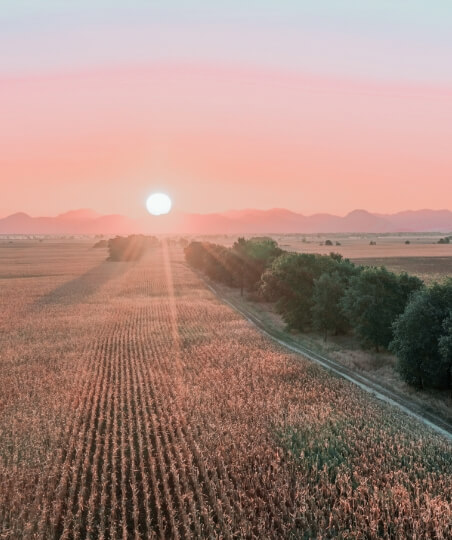 Precise GIS Surveying
Geographic information system (GIS) surveys create a central location to collect data and analysis, which is critical for modern planning, surveying and construction services. With GIS, professional land surveyors can increase survey accuracy while reducing costs. When you choose SelectROW for your GIS survey services you can trust our team to obtain accurate data and ensure the success of your project.
Request a Proposal
Why Is It Important to Be Precise With Land Surveying?
Numerous factors affect the accuracy of the measurements from a survey, and one error can seriously impact the design plans. After completing the GIS survey, SelectROW will provide an engineer with a 3D computer-aided design (CAD) file. With this file, engineers can see the contours of the land and other features that may impact the design.
The Importance of GIS in Accurate Surveying
The team at SelectROW uses GIS and remote sensing in surveying. GIS allows for faster data collection and improved planning and resource management. Some additional ways GIS property surveys help improve accuracy include:
Informed decision-making:

Construction projects rely on a wealth of information regarding zoning restrictions, environmentally sensitive areas and other data to make informed decisions about plan locations and design. GIS will provide additional information to allow for concise planning that considers the location, people and environment.
Reliable records:

Accurate background information help inform decisions regarding a potential project's feasibility. GIS geographic records contain important information such as administrative boundaries and physical geography to drive project outcomes.

Improved land use management: Sharing information among team members is critical for decision-making and construction problem-solving. With GIS, team members have a central database resource for all group members to access and analyze in the planning process.
What Are the Applications of GIS?
GIS adds another layer of information to survey results. Many industry professionals such as SelectROW use GIS for natural resource management and develop simulations for seismic hazards, soil erosion and water retention. GIS also helps engineers design and build highways, tunnels and sewer systems. Additional applications of GIS survey services from SelectROW include:
Locating potholes in need of repair.
Estimating stormwater runoff.
Identifying land available for development opportunities.
Stocktaking utility poles.
Administering a utility network.
Creating subsurface 3D utility models.
How GIS and Land Surveying Services Work Together
Land surveying and GIS often undergo many comparisons and contractions by industry professionals. However, these two topographical methods are not competitors but rather complementary systems.
Using surveying and GIS together allows SelectROW to deliver highly accurate information. Many relatively new systems such as volumetric modeling and precision farming rely on the contribution of survey data to the GIS dataset to provide an extensive array of services. 
Why Choose SelectROW for GIS Survey Services?
At SelectROW, our commitment is unmistakable due to our high rate of acquisition and decades of experience. We make your business' success our priority by obtaining thousands of easements over 48 states. Regardless of whether you work in the public or private sector, you will receive high-quality right-of-way services.
If you're interested in learning more about our GIS survey services, request a proposal or call us at 1-888-997-3532 today.